EXPLODED VIEW OF ORIGIN SKI TOW BAR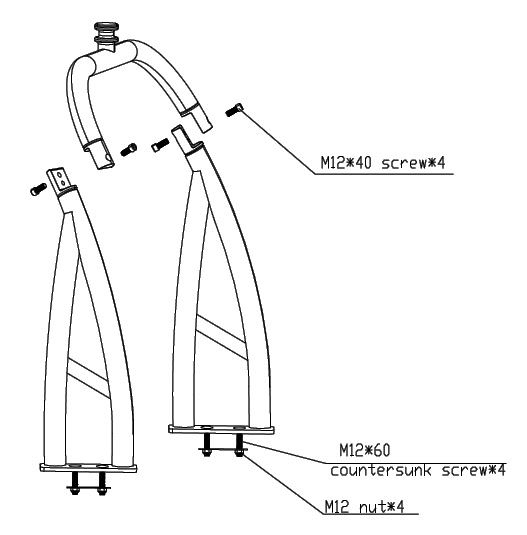 Step1: Assemble the ski tow bar with supplied M12X40 bolts.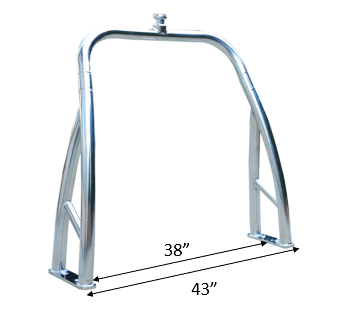 Step2: Position your ski tow bar on the deck. Once you confirm the position, fix the mounts with the supplied M12X60 bolts and nuts.
Tips: Starting each hole with your drill in reverse to prevent spider cracking of the gel coat finish.
Warning: If you are unfamiliar with your boat's construction, please consult your boat supplier before drilling holes.